Rawicz Pet Feeding Stations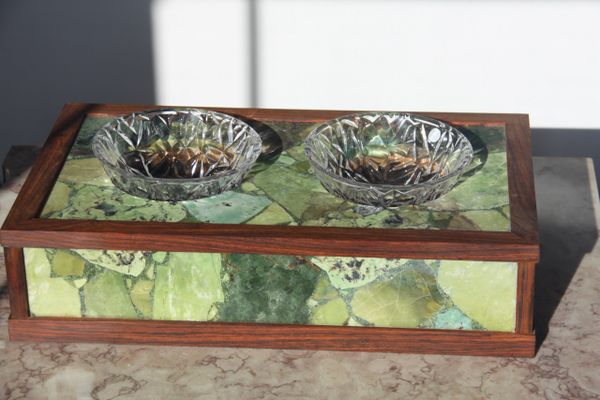 Rawicz Pet Feeding Stations
The Rawicz pet feeding stations are stunning companions to the Rawicz pet palaces. This stunning work of art is created by, a jeweler and a European master craftsman who trained over 40 years ago in historical restoration and design and manufacturing of architectural woodwork, custom cabinetry and furniture.
This particular feeding station is meant to be a companion to the Rawicz Semiprecious Stone Pet Palace made from green jasper. It includes two Tiffany glass feeding bowls.
If you have an interest in this particular feeding station, please indicate if you would like changes to the color of the external exotic wood frame color or the feeding bowls. Any other changes and/or requests are welcomed.
Production time for this feeding station is approximately two weeks. Delivery time of this product will depend on time required to secure the selected materials as well as any other previously ordered products in the artist's work queue.